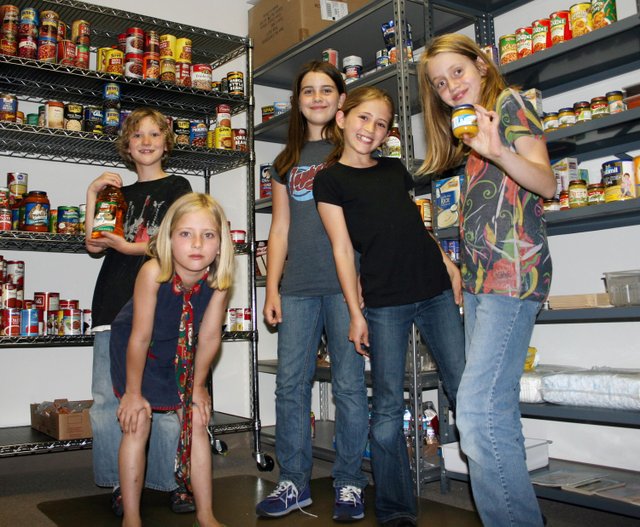 Vinland Elementary School students who helped deliver food they'd gathered during a spring food drive are, from left, T.J. Hopper, Johanna Knowles, Hannah Upton, Filippa Knowles and Riese Wismer. They took the pickup load of food to the Community Food Pantry at the First United Methodist Church.
Stories this photo appears in:

Times are tough in the United States with the economy and Baldwin City isn't immune. A recent food drive sponsored by Kite Video shined light on the need here again for the Community Food Pantry. But the Community Emergency Fund always needs help, too, and Donna Reed, who has been chairperson of the fund, and Joanne Kite answer questions on how to help.