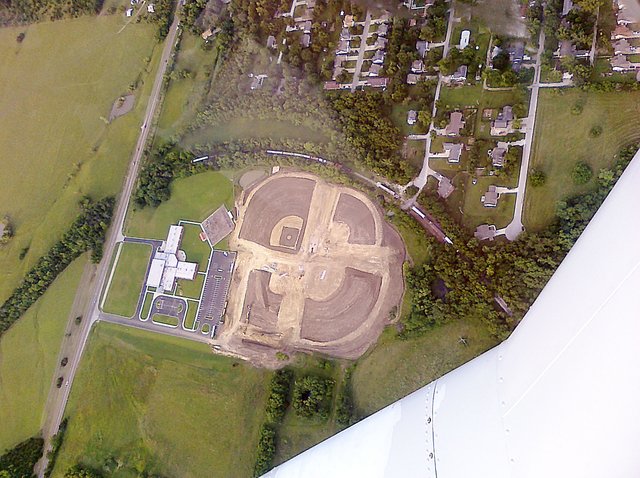 An aerial view of the new ball fields shows they're coming along nicely. The four-field complex is just south of the Baldwin Elementary School Intermediate Center, which can be seen at the left of the photo.
Stories this photo appears in:

2009 Progress Edition
When it comes to progress for the Baldwin School District for the past year, the November 2008 Bond Issue leads the way. However, not far behind, are the thousands of dollars the district is pouring into improving its employees' health insurance.