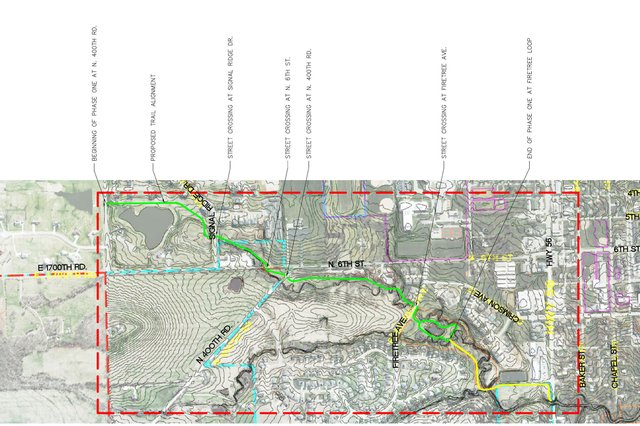 The proposed hiking and walking trail is the green line that begins at Douglas County 400 Road and ends in the FireTree neighborhood. The city is seeking a grant to pay for 80 percent of the estimated $650,000 cost.
Stories this photo appears in:

It was good news, bad news for residents at Monday night's Baldwin City Council meeting. The good news was that a possible water rate hike won't happen. The bad news was that the "firmer" numbers on a proposed hiking and biking trail the council is seeking an 80 percent matching grant for came in around three times higher than first thought.