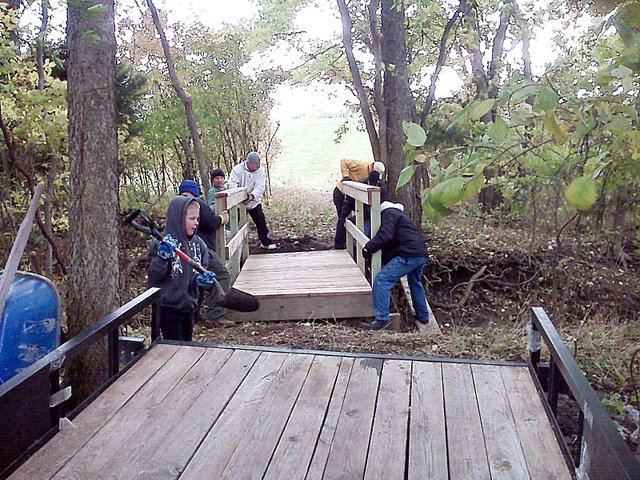 Volunteers place a bridge over the creek north of the Baldwin High School practice field as part of the TreeRidge trail that can be used to walk from Signal Ridge to the FireTree neighborhood.
Stories this photo appears in:

A different sort of ribbon cutting will take place Saturday when the new trail from Signal Ridge to FireTree is opened by the volunteers who built it, along with members of the city staff, council, etc. David Simmons and Christi Daniels were responsible for a great deal of the work and answered questions.