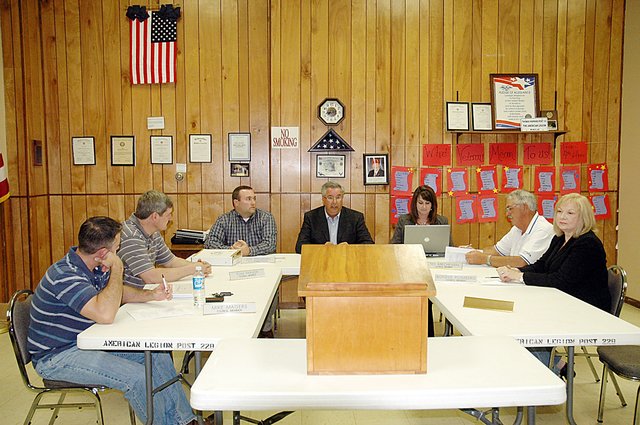 The Baldwin City Council voted 4-0 Monday to send proposed changes in the zoning and subdivision regulations back to the planning commission for additional work. In a separate 3-1 vote, the council asked that the commission rethink its new stance on curb and guttering requirements in subdivisions.
Stories this photo appears in:

A public forum Monday at the Baldwin City Council meeting is hoped to be educational, both for the council and those who attend. The forum on the two sales tax questions that voters will decide on Nov. 3 is scheduled for the start of the 7:30 p.m. meeting in the American Legion Hall.

Getting the word out ahead of the Nov. 3 election on sales tax questions was the main concern for the Baldwin City Council at its meeting Monday night.

After lengthy discussion, the Baldwin City Council decided to put two sales tax questions on a Nov. 3 ballot for voters to decide on. But it wasn't easy. The council debated the merits of two questions, as opposed to one, for more than an hour at Monday's special meeting called to decide the issue.