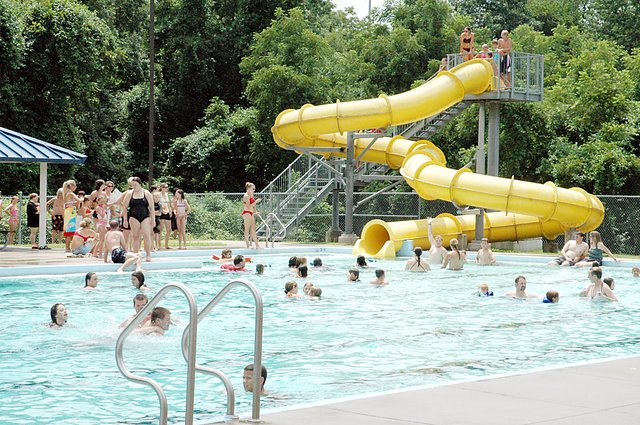 The Baldwin City Council will have a special meeting Monday to discuss two sales tax issues, one that would be a renewal of the tax used to pay for the municipal pool and the second would be an additional tax. The present half-cent sales tax was started in 2000 to pay for the new pool. It raised more money than expected — around $170,000 a year — and the pool was paid off five years early.
Stories this photo appears in:

Baldwin City Council members are sure they want to put sales tax questions before voters, but they're not sure how. At Monday's meeting, the council was presented with two propositions, each asking voters for a half-cent sales tax.