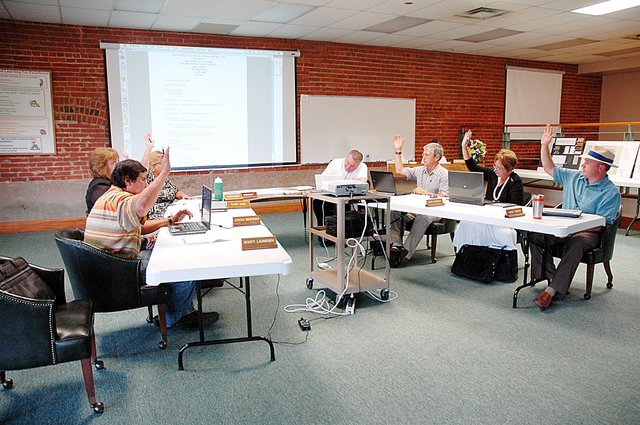 The Baldwin Board of Education approved its 2009-2010 budget, which includes an increase of 9.519 mills, at its meeting Monday night.
Stories this photo appears in:

On Monday night, the Baldwin School Board increased its mill levy by 9.519 mills and unanimously approved a $15.4 budget for the 2009-2010 school year. The school district's budget increased from $14.8 million in 2008-2009 to $15.4 this coming school year.