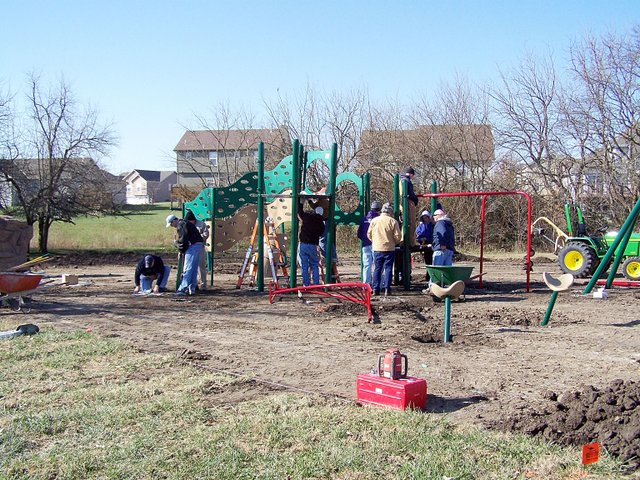 A committee formed to advise the Baldwin City Council on "quality of life" items for the upcoming sales tax ballot told the Baldwin City Council Monday that trails and improving parks were the top two items. Restrooms are needed at all current parks, the council was told, including the newest park shown here in FireTree Estates that was built by volunteers.
Stories this photo appears in:

A committee charged with making recommendations on how to spend money from a proposed new quarter-cent sales tax did that Monday. But the Baldwin City Council wasn't buying.

Thanks to 24 warmly dressed Baldwin City volunteers, a neighborhood of children will soon be able to enjoy swings and slides just a block or two from their homes. At 8 a.m. Saturday, the group of community volunteers began working on constructing a new playground. Eight hours later, the FireTree Estates subdivision was the recipient of a community gift.