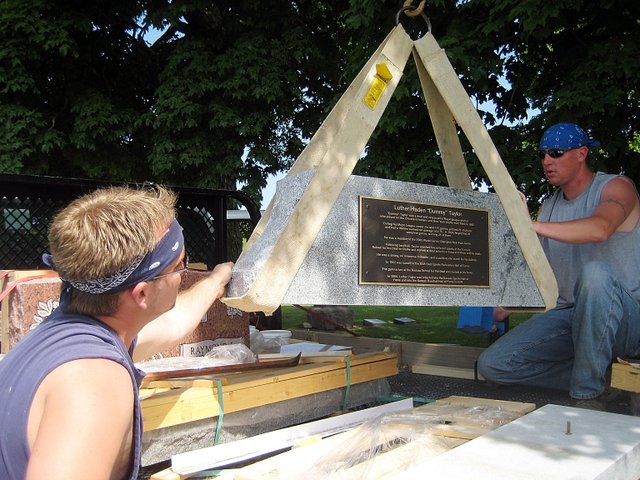 Troy Bell, left, and Paxton Weddel, with Penwell-Gabel Memorial Expression, Topeka, install a new monument at the grave site in Baldwin City, of Luther "Dummy" Taylor.
Stories this photo appears in:

The Prairie City Cemetery sits off the beaten path on the southwest edge of Baldwin City. The typical feel of solitude at a graveyard seems magnified here.