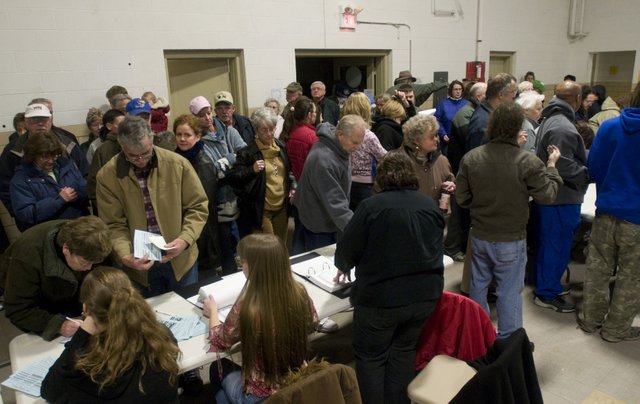 Local residents looking to caucus file through the doors of the National Guard Armory Tuesday, Feb. 5, 2008. Two Baldwin High School students attended the caucus and have become active in politics this spring.
Stories this photo appears in:

While young voters are not known for their political involvement, usually voting in lower numbers than any other age bloc, this primary season has seen a surge in youth participation. That includes voters in Baldwin City.