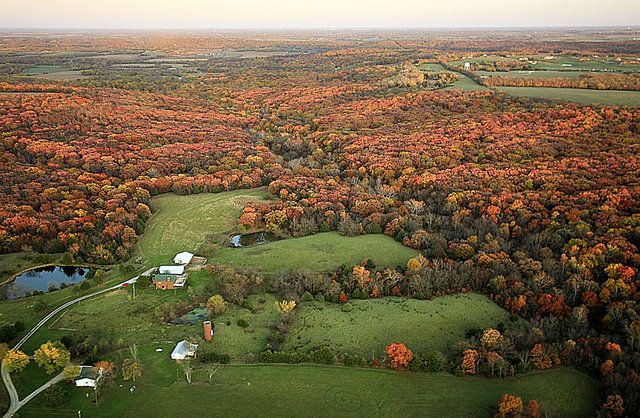 This photo of Baldwin Woods looks east from East 1600 Road south of County Route 460. The woods encompass a swath of more than 2,000 acres of hardwood forest. Kansas Land Trust, along with the ECO2 Commission, want the city and the county to help preserve the Baldwin Woods, a unique piece of forest land between Lawrence and Baldwin City.
Stories this photo appears in:

Kelly Kindscher and Rex Buchanan lean over a creek, examining — touching — a vein of crumbling coal, wondering whether it would burn in a woodstove.