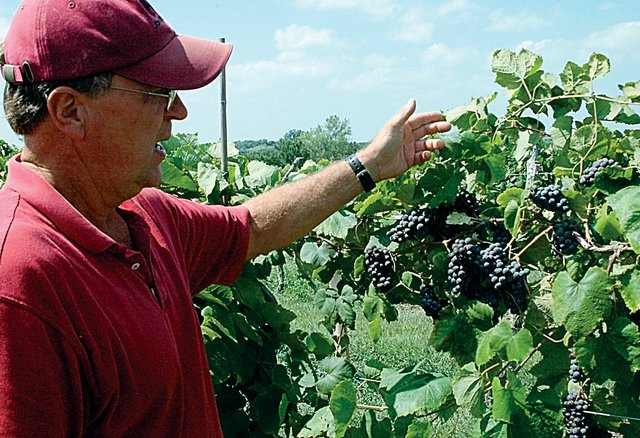 Pep Solberg lifts up the canopy on some vines to reveal clusters of grapes at Bluejacket Crossing Winery and Vineyard, located about four miles northeast of Baldwin City.
Stories this photo appears in:

The identity of many states is tied to what is grown there. Florida is known for oranges, Nebraska for corn, Georgia for peaches and many associate wheat with Kansas. That didn't stop Pep Solberg from starting the Bluejacket Crossing Vineyard and Winery.