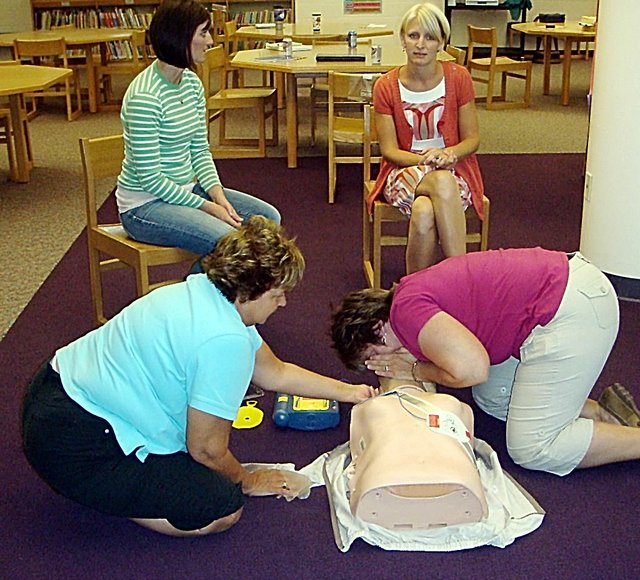 Four Baldwin Elementary School Intermediate Center teachers received instruction last week with the new defibrillator trainers purchased for the school district by Jim and Liz Nigh.
Stories this photo appears in:

How does a person repay another for saving their life? If you're Liz Nigh, you purchase two pieces of equipment that were used to save your life. She wanted to assist Ginny Honomichl in teaching the Baldwin School District staff how to save a life if they are ever faced with a life-threatening situation.