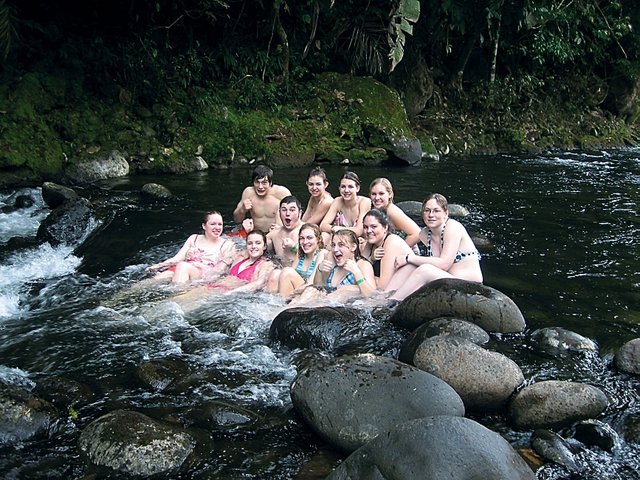 A group of Baldwin High School students took a trip to Costa Rica before spring break as a part of Spanish class. Every other year the students take part in a trip to use their foreign language skills. Here they were frolicking in a stream in the rainforest.
Stories this photo appears in:

A nine-day adventure through the Costa Rican rainforest included termite tasting, old-fashioned chocolate, swimming in the Pacific Ocean and games of duck-duck-goose. For 13 Baldwin High School students, it was one experience they won't soon forget.