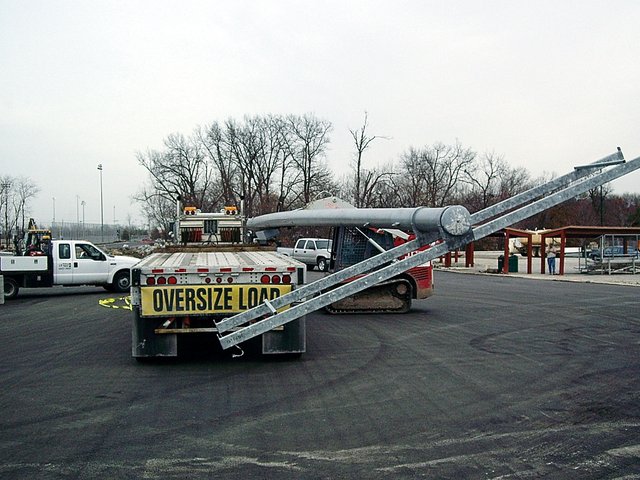 Moving the $300,000 worth of ball field equipment from Overland Park to Baldwin City proved to be much more of a challenge that expected last week. Many trucks and other heavy equipment had to be utilized to get the job done. The Baldwin City Recreation Commission paid $23,3000 for it.
Stories this photo appears in:

When future generations of school children use the baseball fields near the Baldwin Elementary School Intermediate Center, they probably won't think about the work that went into getting the equipment there. But for those who helped in the move, it was an experience they won't soon forget.