Robert Saile 1989 - 2014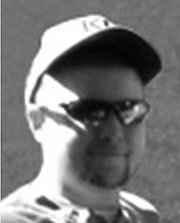 Robert "Bobby" Saile passed away May 4, 2014 At Kansas University Medical Center. He was born June 17, 1989 in Kansas City, Missouri, the son of Jeffrey and Brenda (Shumate) Saile. Bobby grew up in Baldwin City, Kansas. He attended schools in the area and received his high school diploma in 2007.
He was employed in the construction industry as a framing carpenter. While still learning his trade, he thoroughly enjoyed the work.
He was preceded in death by his infant twin brother, Mitchell Bennett Saile and his grandmother Betty Shumate.
Surviving family include his mother and father, Jeffrey and Brenda of Baldwin City; grandparents, Bob and Donna Saile and Joe Shumate also of Baldwin City; his sister, Kristina (Kris) Kline of Overland Park, Kansas, and aunts, uncles and many cousins.
A Celebration of Life service was held on May 8, 2014 at The Lodge in Baldwin City. Memorial contributions may be made to the Juvenile Diabetes Foundation c/o Lamb-Roberts Funeral Homes, P.O. Box 64, Baldwin City, KS 66006.
Please sign this guestbook at Obituaries.LJWorld.com.