Baldwin City Administrator search process outlined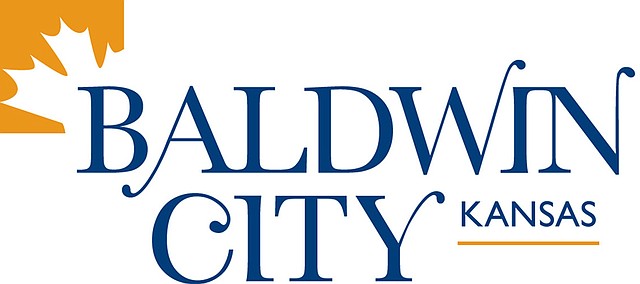 Mayor Marilyn Pearse told the Baldwin City Council on Tuesday she hoped to bring to the council's Sept. 21 meeting a recommendation for a consultant to help with the search for a new city administrator.
City Administrator Chris Lowe announced last month he would be leaving Baldwin City to take a job as township manager in Monument, Colo.
Pearse said she had been researching what was available and there were only a few regional firms available to help with the search. From her review, she said she would probably recommend the council approve a contract with Austin Peters Group to conduct the search.
The city could go through a formal request for proposals process, but Lowe said that would be a waste of time because Pearse was right about the limited number of firms offering such a service. He would provide council members with information on all firms but said Austin Peters Group had the advantage of being well connected with the Kansas City metropolitan area and the Kansas University school of public administration.
Austin Peters Group was also cheaper, Lowe and Pearse said.
Lowe, who has been through the process, said no matter the firm chosen, the search would involve the consultant meeting with the council, developing a personality and professional profile, conducting an initial search and presenting to the council a list of candidates for interviews. It would take 60 to 90 days to complete, he said.
In other business, the council:
• Approved the first reading on voluntary annexation of the Palmyra Township shop property on North Sixth Street. The annexation as part of the city's purchase of electrical service rights to the industrial park from KCP&L. The electrical utility company requested the city address of isolated of service areas with that purchase, such as the Palmyra Township property. The Palmyra Township board agreed last month to the voluntary annexation after receiving the City's Council's assurance the city would not interfere with the stockpiling of materials or other uses at the site.
• Learned the city's financial consultant, Springsted Financial, had completed a survey of residents on proposed capital improvement program projects and how they might be paid for. Councilwoman Christi Darnell and Councilman Dave Simmons said they were disappointed they didn't know of the survey until — in Simmons' case — he read about it in the Signal. Lowe assured them the council approved the survey and agreed to supply them with a copy of its questions by email Wednesday.
• Approved an application from Peach Madl to block the 600 block of High Street from 6 to 9 p.m. Sept. 26 for a community block party.
• Was introduced to new assistant public works director Dave Flipse.