Baldwin High School cross country teams deep with experienced talented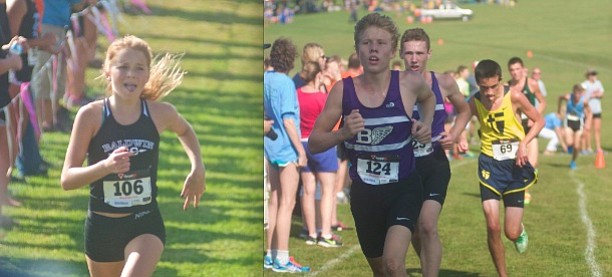 Opposing teams at today's Anderson County Invitational cross country meet or those the Baldwin High School boys and girls teams will face later in the year will probably not find comfort in coach Mike Spielman's quick assessment of his teams.
"We have a good group of seniors on both the boys and girls," Spielman said. "I feel our junior varsity runners have come in in a lot better shape than a year ago, so we will be a lot deeper."
The boys team that lost only Joe Pierce to graduation already looked to be deep and talented and ready to defend its Frontier League, regional and state champions. Back are three seniors with state top-15 finishes, George Letner, state fifth-place finisher, and Dakota Helm, 10th at state, and Nevin Dunn, 15th at state.
Supporting that trio are experienced runners Parker Wilson, Jackson Barth, Phil Carroll, and Hayden Burkhart, The arrival of freshman, Jacob Bailey, will give the team added depth.
There's a little more new on the girls team, starting with change this year in distance. Girls now will no longer run shorter 4K races but go the same 5K distance as the boys.
Bulldogs back to test themselves at the distance at two medalists from the team that finished third at state last fall, seniors Addie Dick, 12th at state, and McKenzie Russel, 16th at state. Others returning are Daelynn Anderson, Fayth Peterson, Abby Ogle, Hollie Hutton and Jill Dick. Spielman said newcomers who could help include junior Taylor Cawley and freshman Natalie Beiter.
The BHS cross country schedule remains the same as it has been for several years and gives Bullldog runners opportunities to run against the best 4A competition as well as top runners from around the state and the Midlands. Highlights include a trip Saturday, Sept. 12, to run the state championship course at Wamego Country Club with other top 4A teams, home meets Sept. 19 and Oct. 3 at the Baldwin City Municipal Golf Course with its new clubhouse.
The Frontier League meet will be Oct. 15 at Louisburg.