Face to Face: Richard Ehinger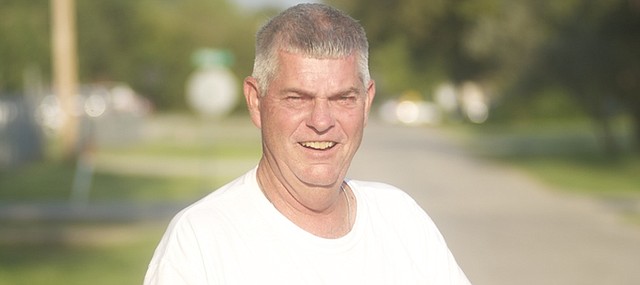 Richard Ehinger
Born: Chicago, Ill. Ehinger spent the latter half of his childhood in Wilton, Conn., a town of about 15,000 to 16,000.
Education: Ehinger received his bachelor's degree in physical education from Baker University. He owns a master's degree in physical education from Emporia State University and master's in sports administration from Kansas University.
Hobbies: Ehinger can be seen most days riding his bicycle on the streets of Baldwin City. He says he logs about 150 miles per week on his bicycle, which is therapy for a recent hip replacement. The also likes to golf and watch baseball. He's a "loyal to a fault" Chicago Cubs fan, hopeful this season will offer a reward for years of suffering. The Royals are his favorite American League team.
Career: Ehinger's entire career has been in education. Although physical education was his major in college, he minored in math and that was the subject he taught the most, he said, He also coached and was a head coach of basketball teams and several other sports in Florida. He was Baldwin High School's junior varsity baseball coach last year. He currently works in the BHS library, tutors students and supervises the district's online credit recovery program.
Digging deeper: Baker University first brought Ehinger to Baldwin City. "I'd never been west of the Mississippi. I thought half of a college education was what you learned in the classroom and the other half was having new experiences."
Although many people retire to Florida from the Midwest, Ehinger has moved back twice from Florida to Baldwin City, once in 1996 and again in 2011.