Two growing businesses find downtown Baldwin City homes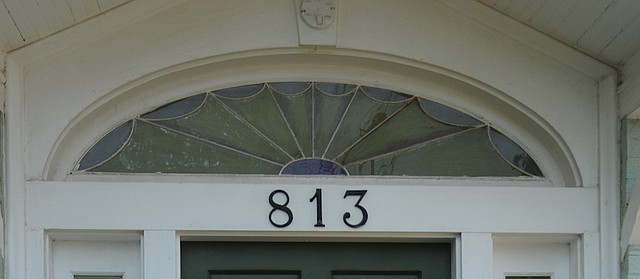 In a sign of its continuing transition from a commercial center to an office district, two growing local businesses have recently occupied downtown storefronts.
Eclipse Group has moved from its office at 813 Eighth St. to a larger office at 606 High St., which was last the home of Bulldog Comics. The company's former home wasn't vacant long as ComfortCare Homes of Baldwin City has located its offices in the building's ground floor office suite.
George Surls said he and his wife, Shauna, relocated to the High Street location so that they could consolidate Eclipse Group's operations. The company services cell towers nationwide, although most of its work is in the Midwest.
"We had a warehouse in Ottawa," he said. "We consolidated that and our offices all under one roof."
Surls said he got into cell tower servicing after graduating from trade school in 1996 because climbing towers looked like fun. He and his wife have been in the cell tower management side of the industry since 2009 and started Eclipse Group in 2013.
The company keeps busy serving the need of the ever-changing telecommunications industry, Surls said.
"The technology is always changing," he said. "We take down the old stuff and put up the new. We just helped T-Mobile roll out its new things, and Sprint's installing its 4G stuff."
Scott Schultz, who owns ComfortCare Homes of Baldwin City with his wife, Linda, said they were pleased the 815 Eighth St. location was available. The company needed more room than the single office that was its home in Kansas State Bank, he said. That was especially true when the company recently hired Mark Humphrey as its first director of operations.
ComfortCare of Baldwin City, which now has 25 full or part-time employees, opened a home in 2012 specializing in the long-term care of residents with Alzheimer's and other cognitive impairments and opened a second home in Ottawa in 2014. The Baldwin City home now has its maximum of 11 residents and the Ottawa home filled to its capacity of eight residents, Schultz said.
"We're looking to expand in 2016," he said. "I don't know where yet. We're still doing the marketing research. Hopefully, we'll have an announcement soon."
It's not all good news downtown. Eclipse Group's neighbor at 604 High St., Days of Old Antiques, will be going out of business in December, said store co-owner Rita McCall.