Baldwin City Kwik Shop expansion plan approved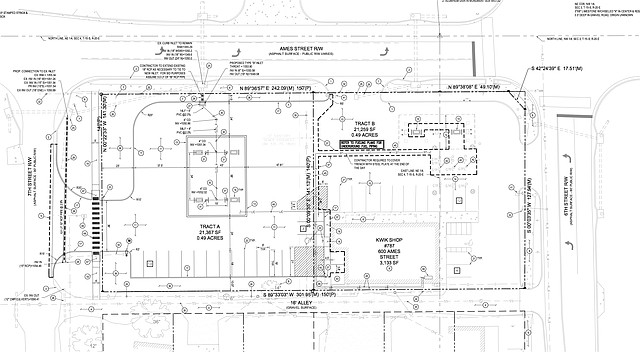 The Baldwin City Council approved Oct. 19 a development plan that would allow Kwik Shop to install additional gas pumps in a now-vacant lot to the west.
The plan the convenience chain's management submitted calls for the store to add four new double-side pumps under a canopy in the lot, which has been vacant since a house was moved from the property about a year ago.
Tina Rakes, city zoning and codes administrator, said with the approval of the development plan, the company would now submit final construction plans for her review. Kwik Shop officials have indicated they would like to start to the project in November, she said.
Baldwin City Kwik Shop manager Leslie Hoffman told the council there would be no modifications to the existing Kwik Shop store or pumps with the expansion. The additional pumps would not require the installation of added underground gas tanks, and the new pumps would offer the same unleaded gasoline products the store now sells.
The plans also indicate 13 new parking spaces would be added to the south side of the new lot.
There would be no new curb cut to the new service area from U.S. Highway 56, but one would be added on the west side of the property on Seventh Street.
The development plan came to the council with the Baldwin Planning Commission's recommendation of approval. Planning commissioners did add a condition that Kwik Shop add a sidewalk along Seventh Street.
Shrubs would be planted to the south and west to provide screening. Kwik Shop will remove three existing trees and plant four new ones.