Face to Face: Bruce Eveland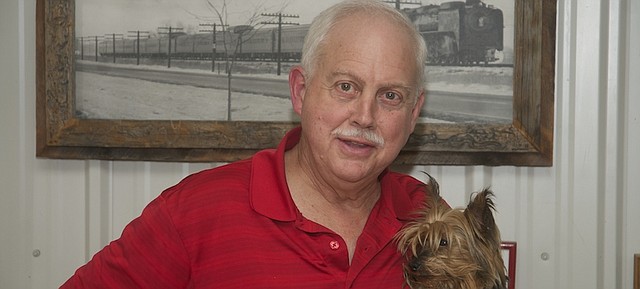 Name: Bruce Eveland
Born: Lincoln, Neb. "My hometown was Elmwood, Neb. When I was a teenager, we moved to Ames, Neb."
Family: An adult son and daughter. Eveland's 92-year-old father, Paul Eveland, is active with the Kansas Belle Dinner Train.
Education: North Bend, Neb., High School and a degree in history from Colorado State University.
Career: Eveland is the co-owner of the Kansas Belle Dinner Train, which has operated since January 2013 on the Midland Railway out of Baldwin City's historic Santa Fe Depot. Before moving the operation here, the dinner train operated for 24 years on an excursion line out of Fremont, Neb.
Ideal job growing up: "Something to do with trains."
Hobbies: Reading and collecting Civil War and World War II memorabilia.
Digging deeper: Eveland said he had the opportunity to ride on passenger trains while young. That experience has proven invaluable in the operation of the Kansas Belle Dinner Train because it showed him how rail passenger service was provided during a period it was done right.
Baldwin City has been very welcoming to him and the business, Eveland said. In contrast to the dinner train's former location, the community understands the benefits Kansas Belle can provide in the way of attracting visitors, who buy gas, shop and lodge in the city, he said.