Face to Face: Jeannette Blackmar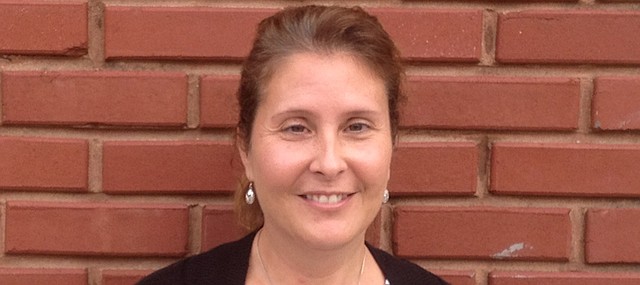 Name: Jeannette Blackmar
Born: "I was born in Virginia but grew up in upstate New York in Rochester."
Family: Husband, Jack Hofman, a anthropology professor at Kansas University, and son, Jacob, a seventh-grader at Baldwin Junior High School.
Education: Blackmar received her undergraduate degree from Mercyhurst University in Erie, Penn. She has a master's degree in anthropology and master's in public administration from Kansas University. She is now completing her doctorate with KU's School of Public Affairs and Administration, concentrating on administration of nonprofits.
Career: Blackmar just started as the office manager with the Baldwin City Chamber of Commerce. She said she has a passion about nonprofits and their capacity to strengthen communities.
Hobbies: "I enjoy all my son's activities. My husband and I live of 20 acres. I like to garden, and we have bees. I enjoy running."
Digging deeper: Blackmar met her husband when they were both involved with anthropology studies in France. The moved to Kansas when she started graduate school at KU in 1993, and moved to Baldwin City 17 years ago, first to a house on Baker Street but always with the intention of moving to the country. They also intended to stay in the Baldwin school district because of their respect for the schools. Blackmar has an interest in working with a nonprofit dedicated to community improvement once she obtains her doctorate and perhaps teaching, as she has in the past at KU.