Baldwin board establishes blueprint for rewrite of strategic plan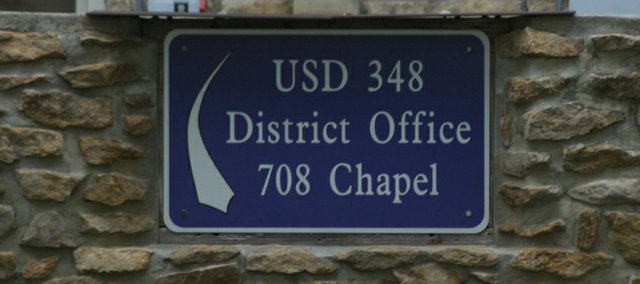 The Baldwin school board agreed at a special meeting Saturday to survey district staff, patrons and residents as part of its update of the district's strategic plan.
Baldwin Superintendent Paul Dorathy said the board also agreed the update should be more concise than past efforts and focus on establishing improvement goals in four or five key areas. The strategic plan was last updated three years ago. Although no firm timeline has been established, it is hoped the update will be finished near the end of the year, he said.
Board members tentatively 12 selected topics, from which four or five will be signaled out for improvement in the update. They will review those 12 topics again at their Oct. 19 meeting, Dorathy said.
Those 12 areas are technology, communication, transportation, athletics and activities, college readiness, career readiness, safety, academic achievement, fiscal responsibility, facilities upkeep and maintenance, facilities needs and recruitment and retention of staff.
Once that initial list in final, the district will seek input from district staff, parents and the community about which of the topics the district should make a priority for improvement, Dorathy said. That will be done through a link on the district's web site, usd348.com, where staff, parents and community members can choose the five or six areas they think the district should give its attention. Staff and parents will be notified of the link through normal district channels. The district will attempt to reach community members through advertising and from communication with community groups, such as the Baldwin City Chamber or Commerce, Dorathy said.
Once the board selects those areas on which it would focus, it will be up to him to write the strategic plan update, Dorathy said. Although no firm timeline has been established, it is hoped the update will be finished near the end of the year, he said.
Nick Harris, Baldwin board president, said the board now has a blueprint of how it will proceed.
"I thought it was very productive meeting," he said. "I thought everybody walked out of there without a strategic plan but a plan of how we're going to come up with a strategic plan."
Public involvement is critical to the plan's success, Harris said, encouraging participation in the electronic survey when it was made available on the district's web site.
"We do want to get people's view other than the board because the board changes, but the plan for the district has to be one we have great hope of following for the next three years."