Baldwin school district asking community to complete online survey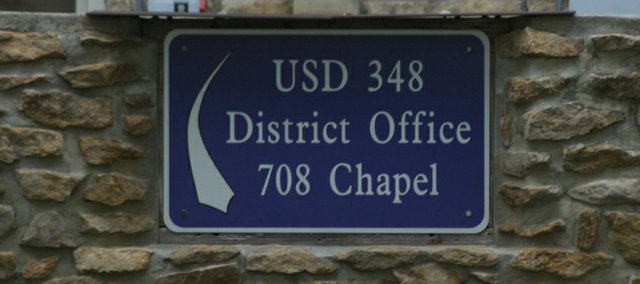 Baldwin USD 348 Superintendent Paul Dorathy is hoping twice as many students, district staffers, parents and patrons will complete an online survey on district priorities before midnight Friday.
The survey, which is to be used to help the Baldwin school board update the district's strategic plan, can be found at the district website, usd348.com, directly below the banner photo.
Dorathy said 235 people had completed the survey as of mid-afternoon Monday. He said he would like to see at least twice that many respond before the end of Friday, the deadline for participation.
The board agreed last month the online survey would ask students, district staff, parents and community members to rank the six most important district priorities from a list of 12 subjects. The subjects are academic achievement and assessment, athletics and activities, career readiness, college readiness, communication and community outreach, facilities' sufficiency, fiscal responsibility, maintenance and upkeep of facilities and grounds, safety and security, staff recruitment and retention, technology, and transportation. Respondents can also select an "other" option and provide information on that choice.
The survey asks respondents to identify themselves as parents, district staff members, students, community members or both parents and staffers.
The board will take the response of the survey into consideration when it next considers the strategic plan update at its Nov. 16 meeting. The strategic plan was last updated three years ago.
Once the board selects those areas on which it would focus, it will be up to him to write the strategic plan update, Dorathy said. Although no firm timeline has been established, it is hoped the update will be finished near the end of the year, he said.