Baldwin City's Lober, Baker win league track titles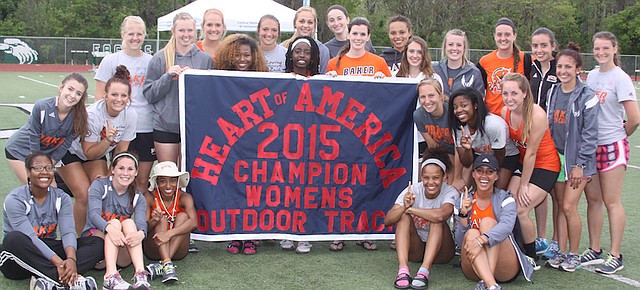 The Baker University men's and women's outdoor track and field team captured another Heart of America Athletic Conference Championship on Saturday, as the men's team raced to its fifth-straight conference title, while the women's team earned its fourth-straight championship.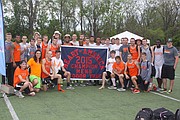 The men's team finished with 199 points, just ahead of second-place Central Methodist, 180.50 points, while the BU women's team dominated the event with 300 points, ahead of second-place 177.50.
Baker captured some individual awards on Saturday as well on the campus of Central Methodist University, Jordan Miller was the top women's point scorer, as she won the women's javelin, shot put and discus.
Billi Pipes won her second-straight Most Valuable Athlete, as she won the same award in the 2015 HAAC Indoor Track and Field Championships. In Saturday's event, Pipes won the women's 100 and 200 meter races and helped lead the women's 4x100 and 4x400 meter relays to first place finishes.
Interim head coach Tim Byers also was named the2015 HAAC Women's Outdoor Coach of the Year.
Also capturing first place for Baker was Kayla Hannam who took first place in the women's high jump, Corey Peoples won the men's shot put, Ty Sloan won the women's 100-meter hurdles, Dayshawn Berndt captured first in the men's 200 and 400-meter dash, Brenda McCollum won the women's 5,000-meter race walk and Morgan Lober won the women's 400-meter dash.