Baldwin district to survey parents about increased in-town busing fee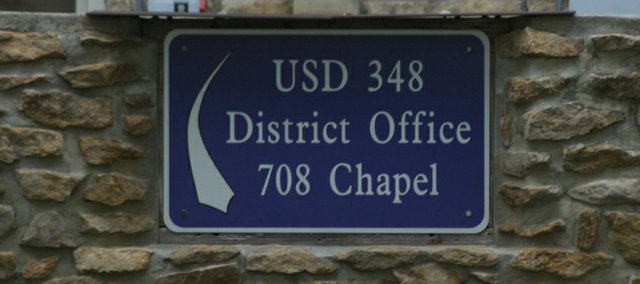 The Baldwin school district in the next month will survey those parents paying for in-town busing to learn how many would retain the service should its price increase three-fold.
For four years, the school board has debated maintaining in-town busing as state funding has failed to keep up with the district's increased costs. It approved a fee before the 2013-2014 school year for those students living within 2.5 miles of their attendance centers and increased the fee to $100 per student for the current year. The state compensates the district for the expense of busing students living more than 2.5 miles from their schools.
With the district expecting no increases in state revenue the next two years, in-town busing was again a topic of discussion at Monday's board meeting.
Although the district originally charged those students receiving free or reduced lunch a smaller fee, it was later learned that was forbidden under state law. District financial director Cynde Frick said there weren't enough in-town students not on free or reduced lunch riding the bus to cover the expense of the service.
The choice proposed to the board was to end in-town busing or increase the charge. The decision to end the service only would affect those within the city limits and not rural students within 2.5 miles of the school, Dorathy said.
Frick proposed the in-town busing fee be raised to $300 a year per student should the board want to maintain the service. That would still be shy of the $380 the district needs to stay out of the red for the service, she said. The proposed fee was comparable with what other nearby districts were charging, she said.
Frick acknowledged the added expense would lead some to drop the service. Board member Nicole Tiller wondered if enough parents, especially those with multiple children, would drop the service to make the fee increase worthwhile.
At Tiller's suggestion, it was agreed the district would survey the parents of the 67 paying students about their willingness to keep the service at the increased fee. The board will review the results at its April meeting before making a decision.
Should the fee be adopted, parents would be able split the payments by semester, board members agreed. They also expressed a willingness to consider capping the fee for families with multiple children.