Face to Face: Linda Everett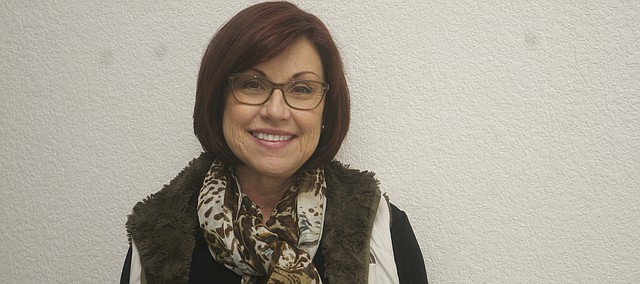 Linda Everett
Born: Quinter "It's an hour west of Hays," Everett said.
Family: Husband, Mike, son Kurt and daughter Kara. Everett said she has two grandchildren from her son.
Education: Quinter High School and a BFA from Fort Hays State with an emphasis in graphic design.
Career: Everett said she was in advertising after graduating from Fort Hays. "I illustrated department store advertising for newspapers. I have also done some interior design." She now does commission watercolor animal portraits, primarily dogs. "They're a big hit at Christmas," she said.
Hobbies: Not surprisingly Everett enjoys painting. For that side of her art, she does landscape paintings working from photographs to produce watercolor and acrylic paintings.
Digging deeper: She and her husband met at Fort Hays State, Everett said. "We met on a blind date. We were set up. It worked. We've been together for 40 years and married almost 38 years." The Everetts moved to Lawrence, but with a young family wanted to relocate to a community with a smaller high school. "At that time, Lawrence had only one high school. We looked at communities in the area, and Baldwin won — or we won finding Baldwin. We love it here. It's our hometown."