Baldwin City water rate study continues as Lawrence looks to hike rates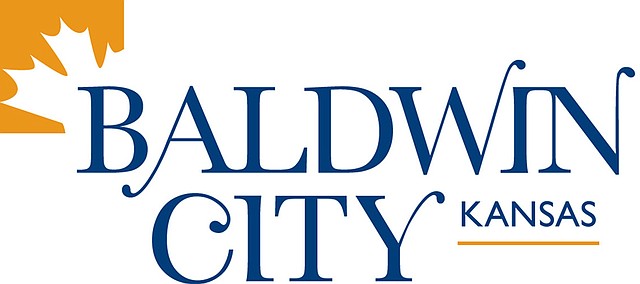 Baldwin City residents aware of where the city's tap water comes from probably paid more than casual interest to the Lawrence City Commission's early 2016 budget discussions.
That's because during a budget workshop last month the Lawrence City Commission was presented a proposal to raise that city's water rates in 2016 and 2017.
In October 2012, Baldwin City and Lawrence negotiated a 40-year extension of Baldwin City's agreement to the purchase water from its northern neighbor. The agreement tied Baldwin City's wholesale water rate to the rate Lawrence charges its customers within that city. The agreement reduced Baldwin City's wholesale water rate by about 25 percent, setting the cost at $2.91 per 1,000 gallons.
The link in the negotiated extension between wholesale water rates and those Lawrence changes its city customers would seem to indicate Lawrence will increase the cost of the water Baldwin City buys, however, Baldwin City Administrator Chris Lowe said that wasn't necessarily the case.
"They have the option in the contract not to pass on a rate increase," he said.
Moreover, Baldwin City might not pass on to its customers any rate increase from Lawrence, Lowe said.
"I don't know that we would pass on a penny-for-penny increase," he said. "The percentage increases they are looking at would put us at $3.43 per 1,000 gallons. That's still puts us under what they had before the new contract."
Nonetheless, Baldwin City water customers could very well see a rate increase within the next year. The big factor behind any rate increase increase would not be the cost of wholesale water but the plan to replace outdated 4-inch waterlines in the old-town area at an estimated cost of $2 million, Lowe said.
The proposed Lawrence rate increase was a result of a rate study that city conducted. As it happens, Springsted Inc, Baldwin City's financial advisor, is currently conducting a rate study for Baldwin City.
A similar rate study of the city's wastewater department led the Baldwin City Council's approval in April of an increase to city sewer rates. Lowe said the water rate study was taking longer because of the city's obligation to negotiate any rate changes with the city of Wellsville, its largest customer. Wellsville uses 25 percent of the water Baldwin City purchases from Lawrence, Lowe said.
Officials of the two cities were to have their first meeting this week on the topic, Lowe said. The water rate study and any recommendation to raise rates would be ready for the City Council's review in late summer or early fall, Lowe said.