Face to Face: Rick Ross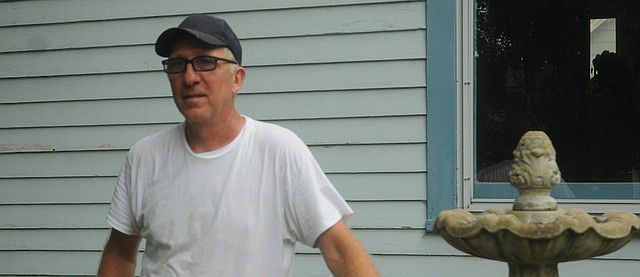 Rick Ross
Born: Wellington. Ross said he spent many of his boyhood years in Sumner County near Belle Plain south of Wichita. He lived in Colorado with his father as a teenager and moved back to Cowley County in Kansas after high school.
Family: Wife, Anna, and adult son, Ted, and twins, Justin and Justina.
Education: Ross went to Englewood High School in Colorado and attended Wichita State University for a time.
Hobbies: "I love my dogs," Ross said of the family's border collies Blue and Belle. "I like automotive stuff — old muscle cars."
Career: Ross said he was a pressman for 25 years. He has recently started a handyman business out of his Baldwin City home at Ninth and Grove streets. It's something he's been doing since high school, when he studied building trades and architectural drafting. It's also part of his family heritage. "My mother owned a lot of rental properties as I was growing up," he said. "She always had me dong some project. It's something I done on the side all my life."
Digging deeper: Ross and his wife moved to Baldwin City about four years ago after he was laid off from a pressman position.
"My wife had a good job at a hospital but got offered a better one (at Lawrence Memorial Hospital). Our kids were going to KU, so we moved up here. It's been good. I like Baldwin City."