Baldwin's Dorathy, Lawrence superintendent worry about more cuts as Legislature looks for way out of red ink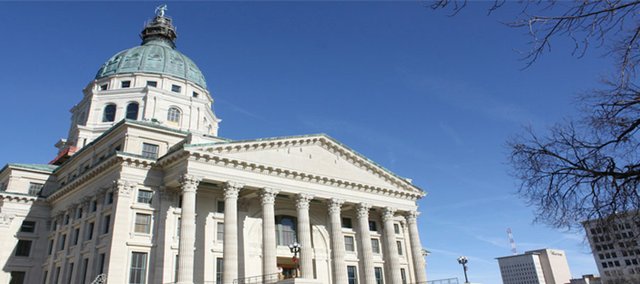 Topeka — Superintendents in the Lawrence and Baldwin City school districts say they have already made adjustments in their budgets to account for cuts in their operating funds that resulted from the new block grant funding formula that went into effect earlier this year. But now, they're bracing for the possibility of more cuts.
"We have put ourselves in a position to deal with additional cuts," said Baldwin City Superintendent Paul Dorathy. "With the way things are going in Topeka, anything could happen."
When the block grant funding bill was passed in April, it took effect immediately, and most districts saw cuts in state aid for their general operations and maintenance budgets.
"We made those cuts back in April, for the initial block grant," Dorathy said. "We were prepared for that. We made adjustments in our fees, and a couple of personnel positions."
In Lawrence, the process took a little longer. Initially, Superintendent Rick Doll said, the district pared back on purchasing and dipped into reserve funds to absorb the loss of about $2 million in state aid in the current school year.
Going forward, though, Doll said the district is now looking at either raising local property taxes to make up for some of the cuts in state aid, or cutting about $1.2 million in spending by reducing staff and other expenses.
But so far, he said, the Lawrence district has not sent nonrenewal notices to teachers for budget reasons.
"We were able to make cuts that are outlined in that $1.2 million by not filling positions as a result of resignations and retirements," he said.
However, given the ongoing stalemate over taxes and spending in the Legislature, Dorathy said the Baldwin City district is bracing for the possibility of more cuts.
"We've been sitting here all along saying, 'I wonder if they're going to fill the hole, or make cuts to fill the hole,'" he said.
Although lawmakers have approved funding for public schools for the next two years, they haven't yet passed a budget for the rest of state government, mainly because of a stalemate over how to raise the $400 million in additional revenues needed to fund it.
Meanwhile, alternative plans have been floated calling for across-the-board cuts of up to 6 percent if lawmakers cannot agree on a tax plan.
Doll said the possibility of future cuts is weighing on the minds of Lawrence school officials as well.
"Yeah, there's always that gamble, or that risk," he said. "I think that's why it's imperative for us to keep at least some dollars in reserve if that happens.
Dorathy said the Baldwin City district has also been dipping into reserve funds, but he is concerned about spending down any more of those reserves.
"We have some contingency money," he said. "The problem is, contingency money is a savings account for one-time emergencies. If they come in and cut us like they're talking, it isn't a rainy day fix. It's been raining since 2008 (when the state first began cutting education budgets during the Great Recession). They haven't replaced anything since that time."
Republican Gov. Sam Brownback and GOP lawmakers who supported the block grant bill argue that overall funding will actually increase over the next two years.
But Dorathy and Doll both said the vast majority of that is to pay for increased contributions into the Kansas Public Employees Retirement Fund.
"That's a good thing. I'm glad they're fixing KPERS," Dorathy said. "At the same time, that doesn't help our classrooms in any way shape or form. It does provide a benefit for our staff when they retire, but it doesn't help the kids who are in our classrooms today. It's not money I get to use to pay for utilities, fuel in the buses, teacher salaries, that kind of thing."