Baldwin City Council told new sidewalk to
BESIC

to be completed by Aug. 1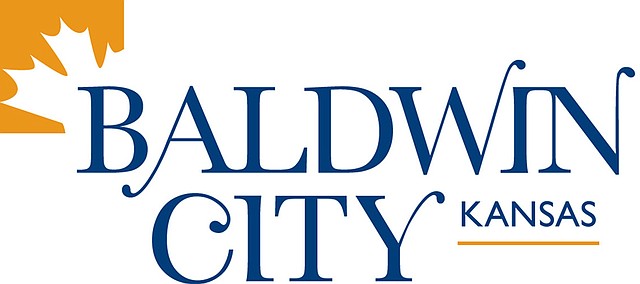 Baldwin City Councilwoman Christi Darnell announced Monday the Kansas Department of Transportation has approved the city's use of right of way along U.S. Highway 56 for a long-planned sidewalk extension.
Darnell further informed her fellow council members that the project that will link the Baldwin Elementary School Intermediate Center with existing sideway was now out for bids. City Administrator Chris Lowe said it should be completed by Aug. 1, weather permitting.
The council started planning for the sidewalk once the Kansas Department of Transportation installed a sidewalk from 10th to 11th streets along the south side of the highway as part of a bridge replacement in 2013. It was a sidewalk to nowhere, however, because children taking the new sidewalk to school would find no sidewalk to continue their walk once they reached 11th Street.
Actually, sidewalk is the wrong term for the 8- or 10-foot mixed-used trail, depending on cost, to be constructed south of the highway from 11th Street to the BESIC. It was through Darnell's advocacy that the project was designed as a mixed-use trail rather than the 6-foot sidewalk that was originally conceived. In January, she won the council's support for the wider trail should the cost not exceed $125,000.
The project was the result of a community effort, Darnell said, citing the work of the PTO and Baldwin City Economic Development. The Baldwin school district is contributing $22,000 of the project's cost.
Baldwin City residents can now enjoy the first phase of a 6-foot-wide sidewalk that will connect two High Street parks. The new sidewalk now links Allen Park at the Santa Fe Depot to Orchard Lane with a route along the north side of the Baldwin City Municipal Golf Course. Later this summer, Thompson Construction of Ottawa will complete the second phase, which will construct a loop through Allen Park and install new sidewalk along Orchard Lane to the existing sidewalk on High Street, which links to Women's Walking Bridge Park, said city community development director Collin Bielser, who spearheaded the grant application that made the project possible.
The sidewalk was constructed with a $55,000 grant from the Sunflower Foundation, a nonprofit organization committed to improving the health of Kansans. It required a equal match from the city.