Face to Face: Rita McCall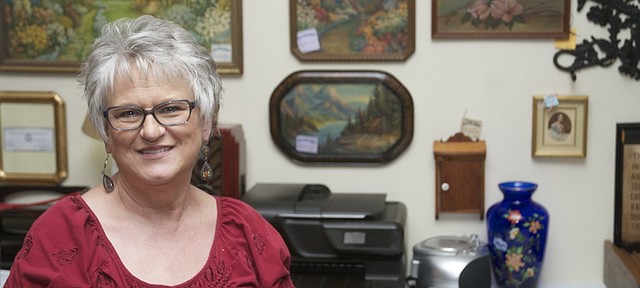 Rita McCall
Born: Ellsworth
Family: Husband, David, three adult children who live Lawrence, Topeka and Denver, and two granddaughters.
Education: Ellsworth High School and a year at Hutchinson Junior College.
Hobbies: Reading and collecting, as might be expected from an antique store owner. McCall said in particular she like collecting antique furniture and blue-and-white dishes.
Career: Although she was involved in antiques years ago, she worked for years in insurance in Pomona while her husband was an elementary teacher in the Pomona school district, she said. They opened the Days of Old antique shop three years ago in Baldwin City at 703 Eighth St. and moved in October 2013 to the store's current location at 604 High St. with partners Bill and Christy Snyder of Ottawa.
Digging deeper: Although she likes all sorts of antiques, she gets most excited when someone brings a unique piece of furniture into the store, McCall said. The hottest thing in antiques currently is advertising items such as signs and old promotional pieces, she said.
McCall said she and her husband decided to move to Baldwin City to be closer to their children and grandchildren. They like the town and also like the fact there are many options in the area for dining out, which they like to do.