Face to Face: Becky Henderson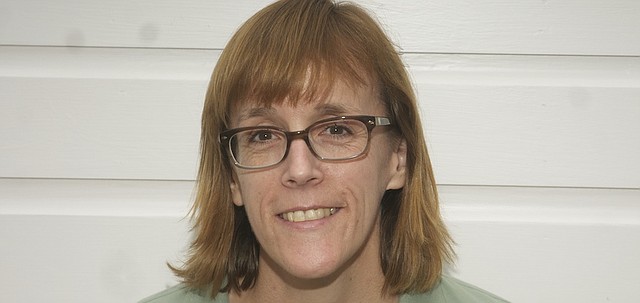 Becky Henderson
Born: Lancaster, Calif.
Family: Husband, Tony Brown, and daughter Hazlett Henderson, who is a junior in Swarthmore College in Swarthmore, Penn., and will study Arabic in Morocco this fall.
Education: Bachelor's of arts in English and French from Tusculum College in Greenville, Tenn., a master's of arts in teaching from Vanderbilt University in Nashville, Tenn., and a master's in library science from Emporia State University.
Career: Henderson is the school librarian at Grand Star Elementary School in Gardner.
Digging deeper: Although born in California, she grew up in the northwestern New Jersey county of Sussex. "It's not what you think of when you think of New Jersey," she said. "It's on the Appalachian Trail. There's mountains, skiing and bears that get in your garbage if you leave food in it."
"I like the Vinland Valley because the hills remind me of northern New Jersey."
She and her husband met at Vanderbilt and moved to Kansas in 1990 when Brown took a position with Baker University. They moved from Lawrence to Baldwin City in 1994 when they decided to start a family.