Baldwin City Council approves contract to construct trail to
BESIC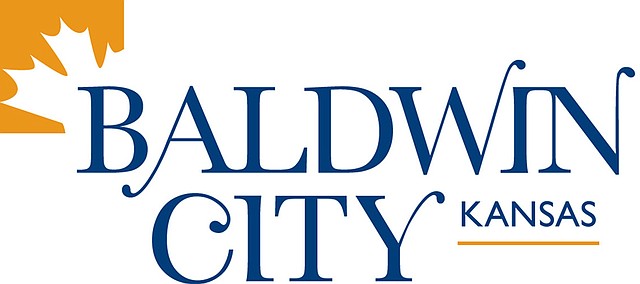 The Baldwin City Council awarded Monday a contract to Killough Construction of Ottawa to construct a mixed-use trail from 11th Street to existing sidewalk at the Baldwin Elementary School Intermediate Center.
Killough was the only bidder on the project, bidding $114,984 to complete the project. That was less then the estimate of $119,364 BG Engineering provided when designing the project. Construction delays from this spring and summer's rains may of contributed to the lack of bids, said Baldwin City public works director Bill Winegar.
The city will pay $87,587 of the project's cost, the school district $24,396 and Baldwin City Economic Development will add $3,000.
There is "no way" the project would now be completed before school starts in August, Winegar said. However, he said construction wouldn't be disruptive at BESIC because the work would not be close to school activities.
The eastern terminus of the 8-foot-wide mixed-use trail will be across 11th Street from the sidewalk installed two years ago as part of bridge replacement on U.S. Highway 56. The trail will then climb the steep embankment on the highway's south side and travel that ridge to the BESIC campus. Its western terminus will be across the bus loading zone at the north end of the school, Winegar said.
Councilwoman Christi Darnell has been the trail project's biggest champion. Her fellow council members noted the irony that the contract for the trail was approved at a meeting Darnell missed because of vacation. Darnell pushed for the project to be expanded to a wider multi-use trail as opposed a 5-foot-wide sidewalk as first proposed. She also successfully appealed to the Baldwin school board to provide more than the $20,000 in funding it originally set aside for the project to help pay for the enhancement.
In other business, the council:
Heard from Councilman Steve Bauer that the council's community development subcommittee on which he serves is looking to update on the city's mobile home regulations.
Approved a request to close Freemont Street from between Second and Third streets from 5 to 7 p.m. Sept. 4 on for the annual Baldwin High School Da Bash rally.