Excessive heat warning issued for Douglas County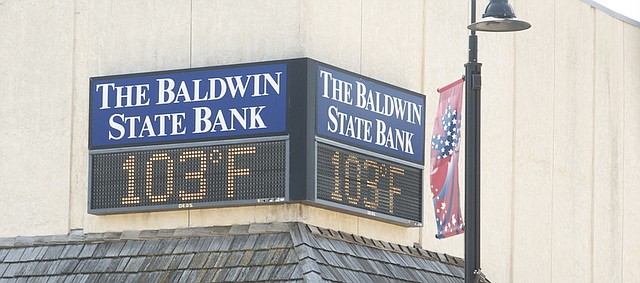 The National Weather Service in Topeka has issued an excessive heat warning for Douglas County from noon Sunday to 9 p.m. Monday.
The warning covers most of northeastern Kansas, which is expected to see a heat index of up to 115 degrees. The heat index on Sunday will range from 103 to 107 degrees, and on Monday is likely to range from 109 to 115.
The weather service warns that these weather conditions will make heat-related illnesses such as heat exhaustion, heat cramps and heat stroke more likely.