Baldwin City to seek
KDOT

funding for Eisenhower Street/

US

56 intersection improvements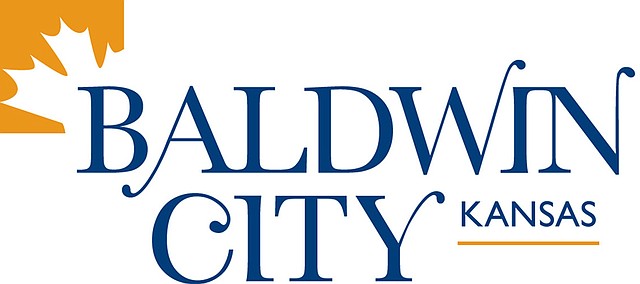 Just weeks before work is to start on one intersection along the city's U.S. Highway 56 corridor, the Baldwin City Council on Monday took a step toward improving another.
The council approved contracting BG Consultants for $500 to make application for Kansas Department of Transportation corridor management access construction funds to improve the Eisenhower Street/U.S. Highway 56 intersection.
The Eisenhower Street intersection was one of a number in Baldwin City on U.S. 56 identified to be in need of improvements in a 2010 U.S. 56 Corridor Management Group report. The group, which included Baldwin City, Edgerton, Gardner, Douglas County and the Mid-America Regional Council, completed the report after a multi-year effort that included public input.
Baldwin City Administrator Chris Lowe said KDOT again is accepting applications for such projects for funding. He added, however, funding for the program was "frozen."
Lowe said he wasn't sure what that meant regarding KDOT having funds for approved projects, but added it was worthwhile to make application. BG Consultants has had success in making applications on the city's behalf in the past, he said.
The corridor management study recommends realigning Eisenhower Street's access onto U.S. 56 to the east so that matches up with Third Street to the south. Also, access to the highway from Washington Street would be removed. The improvements eventually could lead to placement of traffic controls at the intersection, which would make it safer for school children crossing the highway to get to the Baldwin Junior High School and Baldwin High School campus to the north.
KDOT is paying construction costs for the U.S. 56/High Street realignment slated for this summer. Baldwin City public works director Bill Winegar said KDOT had indicated work on the project was to start in "mid-July." He noted, however, heavy spring rains had caused widespread construction delays in northeast Kansas and the start of that project might not start on that timeline.
That project will eliminate the current sharp angle at which High Street meets the highway. The plan calls for High Street to curve north to meet U.S. 56 at a 90-degree angle to the west of the current intersection. Left turn lanes will be added on the highway east and west of the new intersection and on High Street south of U.S. 56.
Another project slated for this month, the installation of a sidewalk, or more correctly a mixed-use trail, from 11th Street to the Baldwin Elementary School Intermediate Center, is garnering the interest of contractors. Lowe said nine contractors have downloaded plans for the project.