Official candidates scarce for Baldwin City Council, school board as filing deadline looms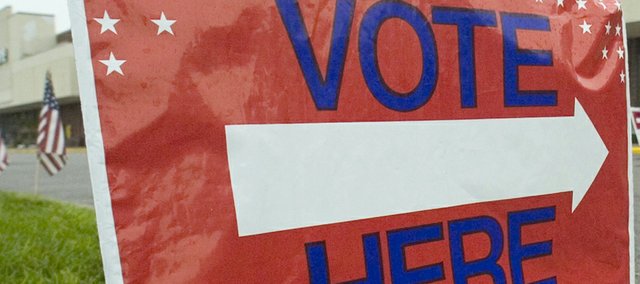 Although a number of incumbents have indicated their intent to seek re-election, the only candidate to date to file for the Baldwin City Council or Baldwin school board does not currently hold public office.
Ben Lampe, deputy of elections for the Douglas County Clerk's Office, said the only candidate to file for the council or school board as of Tuesday was Steve Bauer. The owner of the Baldwin City home inspection company, Bauer Inspection and Consulting Services Inc., filed late last month for city council. Bauer is currently out of the country.
The deadline to file to get on the April 7 ballot is noon, Tuesday, Jan. 27. Three of the five seats on the Baldwin City Council will be on the ballot, as will four positions on the Baldwin school board.
Although they have not yet filed, a number of council and board members have made their intentions known to the Signal.
Shane Starkey, one of three council members whose terms are set to expire this spring, told the Signal he would seek re-election, while first-term councilman Jason Mock said he would not run for another four-year term. The Signal was unable to contact Ken Wagner, whose term also expires in April.
All those running for the council will run for at-large seats with the three candidates getting the most votes April 7 earning a seat. In the unlikely event 10 or more candidates file for the three seats, there would be a March 3 primary with the nine top finishers moving on to the general election.
Board position elections differ from the council in that all contests are for individual seats. The four seats to be contested on the ballot this year are the at-large seat Sheryl Gill now holds, the District 1, Position 1 seat of Nick Harris, the District 2, Position 2 seat of Sandy Chapman and the District 3, Position 1 seat of Chad Christie.
Gill said she would not run for another term to her at-large position, while Christie and Harris said they would file for re-election. Chapman said she had not yet decided.
All citizens living in the school district can file for the at-large board positions, but those running for the three other positions must live within the boundaries of geographically defined districts.
The board's District 1 includes that part of the school district north of U.S. Highway 56, west of Douglas County Road 1055 and neighborhoods immediately east of that road such as the Signal Ridge subdivision and homes south and west of the junior and high school campus. District 2 includes all the remaining territory in the school district east of CR 1055. District 3 consists of the area west of CR 1055 and south of U.S. 56.