Face to Face: Gerard Arantowicz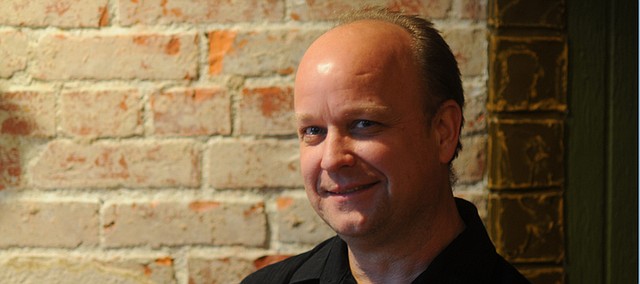 Gerald Arantowicz
Born: Ephrata, Pa. "I grew up near Reading, Pennsylvania, from the Monopoly board."
Family: Arantowicz is a bachelor.
Education: "I have a bachelor's of science in exercise physiology from Penn State University."
Career: Arantowicz is a director with Mind Matters LLC, a home health agency that provides in-home services for people who have had traumatic head injuries with the goal of maximizing their independence.
Hobbies: Arantowicz is a bicycle enthusiast of more than 30 years. He is on two pool teams, one in Topeka and another in Baldwin City. He also plays Scrabble, tennis and racquet ball. He was formerly a cartoonist for the Signal, and still maintains the website called jewelcartoons.com
Digging deeper: At 10:03 a.m. Saturday, Arantowicz and other off-road bicyclists will leave from Antiques on the Prairie for the 12th-annual Mullet Ride. He first conceived of the ride as an historic bicycle tour. "It follows Quantrill's Trail and the Santa Fe Trail. It connects famous landmarks such as Hickory Point, Dow Cemetery, Signal Oak Lookout, the Black Jack Battlefield, the Brooklyn landmark and the Santa Fe Trail ruts."
The ride is scheduled for mid-January to attract serious bikers. "Races in July are won in January," he said. "It's supposed to be nice Saturday, but we like bad weather. We ride in all conditions."