Baldwin City administrator's year-end report touts city's 2014 accomplishments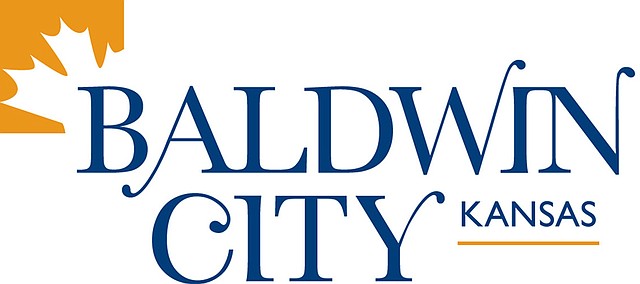 Baldwin City Administrator Chris Lowe shared a 2014 year-end report Monday with the Baldwin City Council filled with positives he said was a result of council's leadership, the city cooperation with its partners and dedication of city staff.
In a departure from past years, the report was more than a final accounting of the city's year-end fund balances and highlighted the achievements of the city as a whole and its departments. It took full advantage of the multi-media capabilities of the council's new chambers in the community room of the recently expanded Baldwin City Public Library, which was one of the accomplishments highlighted in the report.
The library project was one of those Lowe noted that was accomplished with other community partners. Another such project of note was the new clubhouse at the Baldwin City Municipal Golf Course constructed in cooperation with the Baldwin City Recreation Commission and Baldwin Golf Association. Lowe said the clubhouse was nearly completed.
The report cited the achievements of each of the city's departments. They included:
Administration and finance
Obtaining a A bond rating
Producing the city's first-ever budget book
Council approval of the city's first-ever capital improvement plan
Community development
The Kansas Department of Transportation's approval of the city and partner's application for a transportation enhancement grant for platform and grounds upgrades at the Santa Fe Depot
Working with Baldwin City Economic Development Corporation on securing a $200,000 moderate income housing grant from the Kansas Housing Authority, which will provide qualifying individuals or families $20,000 toward the down payment on a newly built home
Electrical department
Trimming 600 tree limbs along power lines
Upgrading a half mile of utilities poles and power lines along Seventh Street.
The continued phase in of new electrical meters, which will eventually allow city customers to monitor their history and usage online in real time. Last year, 500 new meters were installed.
Limiting power outages to a total of 20 hours with 3 hours being the longest power outage. That equaled an "uptime" rate of 99.99 percent.
Upgrading 150 street light to more energy efficient LED bulbs.
Police department
The city's recognition as one of the 30 safest communities in Kansas by the home security company, Safewise.
Installation of body cameras on Baldwin City police officers.
Public works
In-house renovation of the upper floor for City Hall for office space
Mill and overlay of about a half mile of city streets at the cost of about $30,000.
Provided a $24,000 of in-kind labor as part of a $500,000 grant to upgrade storm sewers at Hancuff Place Apartments
Fire department
Responded to 507 calls, a 32 percent increase from four years earlier. Seventy-five percent of those calls were medical
Fire department volunteers were the first on the scene at 42 of those medical calls because the Baldwin City-based Lawrence/Douglas County Fire and Medical ambulance was on another call
Provided CPR training in the community that resulted in the issuing of 172 CPR certications, including 42 to city staff