Popular downtown venue newest Baldwin City park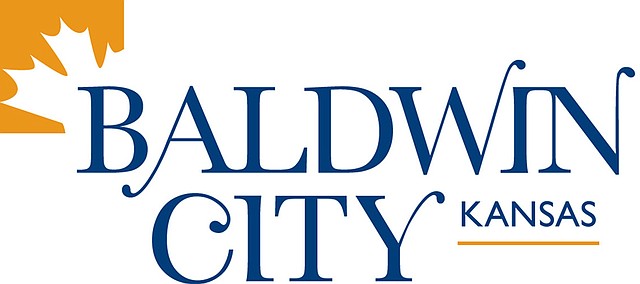 A popular downtown gathering place is now officially a city park.
Baldwin City Administrator Chris Lowe said the city purchased the empty lot west of the Baldwin City Post Office in the 700 block of High Street from Baldwin State Bank for $75,000. Lowe said the city approached the bank about buying the property so the city could take over the responsibility of managing the popular event venue.
"It has become the source of so many events," Lowe said. "The Economic Development Council is using it for its summer concert series. The chamber is using it. Every group with an idea of having something downtown event, asked the bank to use that property."
Lowe said improvements at the lot would be paid for through park funds. The park doesn't lend itself to playground equipment but a permanent farmers' market stalls might be a future improvement, he said.
On Feb. 16, the Baldwin City Council approved the city staff's recommendation to name the new park Joseph Spurgeon Park for the contractor and architect responsible for many of the older, stately homes in the community and a number of commercial buildings, including Baldwin State Bank.
While doing so, the council approved recommended names for the city's other eight parks and established a policy for naming parks in the future. Lowe said that move was made because some of the parks were known by several names. It would allow the city to place identification signs at the parks when money allowed, he said.
The naming policy would name future parks after their frontage streets, the subdivision locations, nearby geological landmarks and the catchall "any other method the city council so desires."
The approved names for the parks are:
Allen Park will remain the name of the park at 811 Main St. in front of the Santa Fe Depot. Roger Boyd of the Santa Fe Trails Historical Society said the park was named for late Baldwin City state Sen. Richard Allen.
Firetree Park for the playground at the entrance of the Firetree subdivision.
Grove Park, the swimming pool and surround green space at 317 Fremont St.
Kapelle Park for the golf course at 1102 Main St.
Prairie Park for the green space on U.S. Highway 56 at Washington and Ames streets commonly called Triangle Park and Baldwin City Business and Professional Women Park.
Spring Creek Park for the old city lake.
Tom Swan Park will remain the name of the pocket park in the 700 block of Eighth Street.
West Park for the park at 1000 High Street commonly referred to Yogi Bear Park