Baldwin City has sister city in South Africa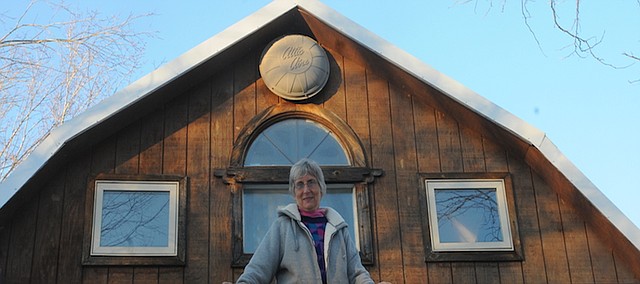 After two years of effort, Baldwin City is now the sister city of a similar-sized town in South Africa.
On Feb. 16, the Baldwin City Council approved a memorandum of understanding establishing a sister city relationship with Riviersonderend, Western Cape, South Africa, a community of about 5,000 people.
Robin Goff, owner of The Light Center retreat west of Baldwin City, first brought the request to establish the sister city relationship to the council in February 2013. At the time, the City Council started that process by agreeing to join the Sister Cities International Program at the cost of $150 annually. Meanwhile, Goff started efforts to have Riviersonderend officials sign on tp the agreement.
Goff did so during her annual visits to the South African community to help AIDS orphans and their caretaker grandmothers. Complications in working with a much different kind of South African municipal structure accounted for the two-year delay in establishing the sister city relationship, Goff said.
Riviersonderend's mayor may share the same title as Baldwin City Mayor Marilyn Pearse, but the South African official is more a regional administrator responsible for seven or eight towns. She also found the town council had much more pressing issues on its agenda than establishing a sister city relationship with Baldwin City, Goff said.
She finally had success moving the relationship forward when the head of the Riviersonderend Chamber of Commerce director steered her to the point woman on the town's rate payer or taxpayer group, a retired woman named Linda.
"She said, 'I'm having dinner with the mayor tonight. Let me talk to him,'" Goff said. "She got him to sign the memorandum of understanding that night. What I couldn't get done in two years, she did in one night."
Goff said the woman, who is also involved with the town's tourism, and the Riviersonderend chamber will spearhead that town's efforts to establish ties between the two towns.
"I'm in contact with Linda through email," Goff said. "We'll form a team here and they will form a team there. We'll talk back and forth about ways we can exchange programs and projects."
Through Goff's past efforts, some ties have already been established. Sharon Vesecky, owner of Quilter's Paradise in downtown Baldwin City, helped Goff connect with Baldwin City quilters, who finished quilts made from the quilt tops Goff brought back from Riviersonderend, which women of that town made. Two years ago, the Baldwin Elementary School Intermediate Center third-grade class of Kathy Bourgeois made a quilt the class sent to a school in Riviersonderend.
Another exchange project was a letter exchange between fourth-grade age students from both towns.
"That's easy to do," Goff said. "I can see it spreading out to all grade levels, maybe even getting Baker (University) involved. There are going to me two Riviersonderend students and a woman visiting in July. I'd like to organize some fun things for them to do in Baldwin City. Again, I'm hoping to see Baker involved."
Although an ocean and the equator separate the two cities, they have much in common, Goff said They both are blessed with beautiful settings and are at heart farming communities, she said
"There's John Deere tractors everywhere over there," she said. "I think I like it so much because it is so much like Baldwin City. I like the pace of small towns.
"It will take a little time to grow this idea. it's a brand new idea for them and us, which is nice in a way because it's just two small towns working it through."