Face to Face: Gwendolyn Conover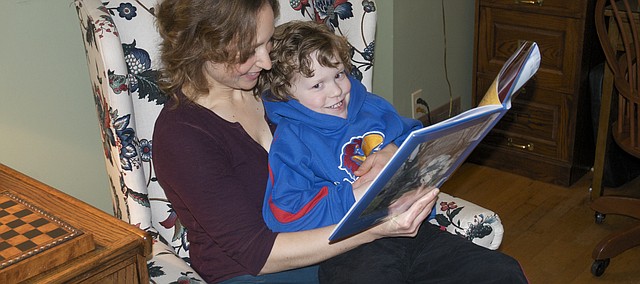 Gwendolyn Conover
Born: Garnett
Family: Husband, Marc, and children Ella, 11, and George, 8.
Education: Conover graduated from Anderson County Community High School in Garnett before earning her bachelor's degree in English from Baker University. She then received a master's degree in counseling psychology from Kansas University.
Hobbies: Conover said she likes to be involved with the arts. A writer who would like one day to publish a novel, she's the programming chair at the Lumberyard Arts Center. Because her daughter enjoys theater, she is planning to get involved with the local community theater. "I really enjoy spending time with my children," she said.
Career: After graduating from Baker, Conover spent a year with Americorps working with VISTA for a nonprofit that helped failing families. Once she earned her master's, she worked in the Lawrence school district in a therapy classroom. She left that job to be a stay-at-home mom for her two children while giving more time to her writing. She has had two eBooks published through the online publisher MeeGenius and now works part time for the Kanas University Testing Center, writing passages to be used on standardized tests.
Digging deeper. Conover said she and her husband met while attending Baker. They lived in Arizona for a time and in Lawrence while going to KU and then taking jobs with the Lawrence school district. They moved to Baldwin City when they started a family because of its small-town appeal.
"We have so much going on, but it's still a small town. The Lumberyard is a part of that. That's why I like to be involved with the Lumberyard."