Baldwin City adds wind energy to electrical power portfolio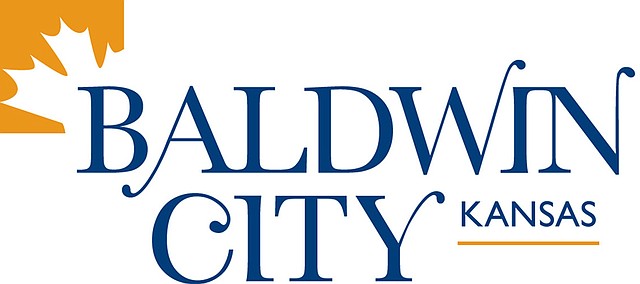 Like many forward-looking investors, the Baldwin City Council diversified one city portfolio last week to give it less exposure to a particular sector of the market.
At the advice of staff, the council approved an electrical purchasing agreement on Dec. 21 that could have a quarter-million dollar benefit for the city over its 20-year term.
The council voted 5-0 to authorize Brad Smith, acting city administrator, to sign a power purchase agreement with Marshall County Wind Farm. Under the agreement, the city has part of four-city compact within KMEA with Ottawa, Gardner and Garrett, which will purchase 7 megawatts of power from Marshall Wind Farm at the cost of $33.89 per megawatt hour. Baldwin City's share will be 1 megawatt.
Like all Kansas cities with electrical power generating capacity, it is cheaper for Baldwin City to purchase power from other sources than produce its own. It does, however, produce power at the request of other private utilities or during periods of peak demand. To help manage the cost of purchasing that power, the city is a member of Kansas Municipal Energy Association and has entered into a number of agreements that give it ownership rights to power produced at the Grand River Dam Authority in Oklahoma, the Nearman BPU coal plant in Kansas City, Kan., and hydroelectric power from Southwest Power Administration and Western Area Power Administration.
The agreement approved last week will add power from Marshall Wind Farm to that mix, and will help the city replace the Nearman power in its portfolio as that agreement is about to expire.
Neal Daney, KMEA power supply manager, and Rob Culley, Baldwin City power plant manager, explained to the council the principle benefit of the arrangement with Marshall Wind Farm was that it locked in the cost to purchase electricity at $33.89 per megawatt hour for the next 20 years.
That price did put the city upside down on the cost of energy produced currently by natural gas fueled power plants because natural gas prices are now at "historic" lows.
"Natural gas prices are up and down," Daney said. "There's a lot of exploration going on now, but the current prices are not sustainable. This agreement is a nice hedge against the next up cycle."
Based on the projected increases in natural gas prices, Daney estimated Baldwin City would start realizing annual saving from the Marshall Wind Farm purchase in seven years and would realize $250,000 during the agreement's 20 year term.
It is estimated Marshall Wind Farm will have enough wind to produce power 50 percent of the time, Daney said. Using conservative numbers for his own projections, Culley estimated it would take "eight to nine years" for Baldwin to save on its annual power purchase but also found the city would save $250,000 over the agreement's 20 years.
In answer to a question from Councilman Steve Bauer, Culley said the initial higher cost of power from Marshall Wind Farm would have a negligible effect on rates.
Another added advantage of the use of wind farm power was that it was produced close enough to Baldwin City — the wind farm is north of Manhattan near the Nebraska border — that there should be few problems with transmitting energy to the community.
One final plus is that with the agreement, 18 percent of the power in the city's portfolio is from sustainable sources, Culley said. That could be important in the future should Kansas follow the example of other states and require that a certain percentage of energy that cities and utilities produce be from sustainable sources. A Missouri statute requires utilities produce 20 percent of power from sustainable sources.
Councilman Tony Brown. who serves on the council's utility committee, said the agreement was a solid longterm investment for the city.
"I don't think wind energy is in its infancy anymore," he said. "I think it's reliable, and I commend Rob and city staff for adding this to our energy portfolio."