Face to Face: Nanette Kraus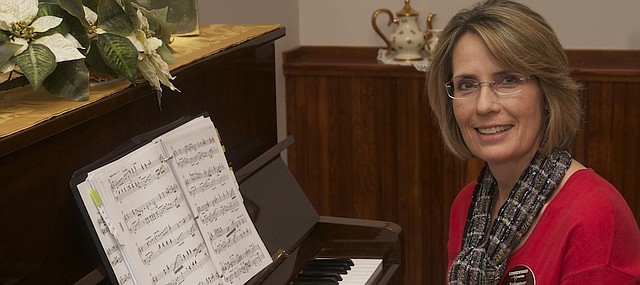 Name: Nanette Kraus
Born: Smith Center. "I lived there until I was 4, and then we moved to farm south of Esbon.
Family: Husband, Brian, and sons Brandon and Austin.
Ideal job growing up: "I wanted to be an artist or a musician. A lot of things — a math teacher, briefly."
Career: Kraus is a musical accompanist for Baker University. Before starting in that position, she was a part-time accompanist for the Baldwin school district. Former Baker choir director John Buehler and his wife, Susan Buehler, a former Baker vocal music instructor, recruited her as a part-time musical accompanist with the university, a position that is now full time. The biggest perk of the job is the opportunity to work and perform with talented, young musicians, Kraus said.
Digging deeper: Kraus said she and her husband have lived in Douglas County for 1986. They decided to move to the Baldwin City area when their sons started school. "We were both from small towns. We wanted our sons to have that experience."