Beloit city administrator selected for Baldwin City government's top job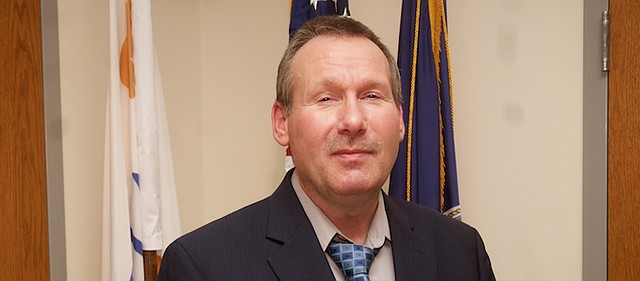 Baldwin City Council President Christi Darnell said a comment Glenn Rodden made during his interview a week ago for the open city administrator position convinced her that he was the man for the job.
"He's from a small town near Chicago," she said. "He said he knew what it meant for a community to grow but keep its own identity and not be absorbed. He gets it. He knows what Baldwin City is about."
The four other members of the Baldwin City Council agreed Monday, unanimously voting to end a four-month search for a new city administrator with the hiring of Rodden, who currently serves in the same position in Beloit. He will start his duties Feb. 1 in Baldwin City.
The Baldwin City position has been open since Chris Lowe left in September to take a similar job in Monument, Colo.
Baldwin City Mayor Marilyn Pearse said Rodden was one of three candidates interviewed for the job. What made him appealing in her mind was his 16 years of experience as a city administrator in cities of comparable size that owned their own electrical utilities.
Rodden has been the city administrator at Beloit since July 2009. Before that, he was city administrator in Seneca and then city manager in Holton. One of the attractions of the Baldwin City position was that it owned all its utilities, including electrical generating and distribution systems, Rodden said.
"You either like that kind of thing or you don't," he said. "It's interesting to me."
Another appeal was that the Baldwin City position will allow him and his wife, Ruth, a librarian with the Topeka/Shawnee County Public Library, to buy a home in the community and end their current five-day-a-week divided household arrangement, Rodden said.
He and his wife moved to Kansas when he took the position in Seneca, Rodden said. He earned his undergraduate and master's degrees in public administration from Northern Illinois University. His first career position was as assistant city manager of Streator, Ill., where he later served as interim city manager during a search to fill that city's top job.
"The new guy pulled me into the office and told me I was ready to be a city administrator," he said. "After that, I started applying everywhere. I was attracted to Kansas because it has a reputation for good government."
Pearse and Darnell also pointed to Rodden's experience overseeing successful municipal aquatic center bond issues at two of his past Kansas stops. That was of interest to a city looking at a possible new community center and other capital improvement projects.
"It was a lot of hard work, but I don't think I've ever had more fun than doing those," Rodden said of the two pool campaigns. "It gave me an opportunity to work with a lot of people who aren't normally involved with city government. We had senior citizens and students at city council meetings who you never saw at other times."