Face to Face: Lisa Bruce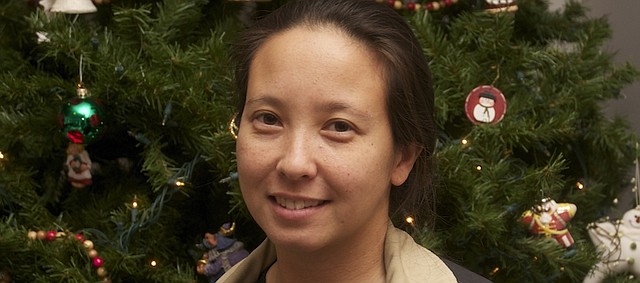 Name: Lisa Bruce
Born: Fort Hood, Texas. An Army brat, she lived in a number of places while young, although she doesn't remember them. Most of her childhood was spent in Wyandotte County.
Family: Husband, Gregg Bruce, and sons, Justin, 25, Trevor, 22, and Jace, 18.
Education: Bruce graduated from Turner High School.
Ideal job growing up: "An accountant or nurse. I haven't forgotten about that. I still plan to study nursing when I have more time."
Career: She works in the family business, Bruce Automotive, in downtown Baldwin City, and as a school photographer for Life Touch.
Hobbies: Photography and painting. "I watch the women at the Lumberyard during open studio, hoping something will rub off on me."
Digging deeper: She and her husband came to Baldwin City from Olathe when a friend convinced him to take over the garage at Sixth and High streets, Bruce said. It proved to be the right choice.
"I love Baldwin," she said. "I wish we would have moved here years earlier."