Douglas County to host townhall meeting on jail expansion, mental health intervention center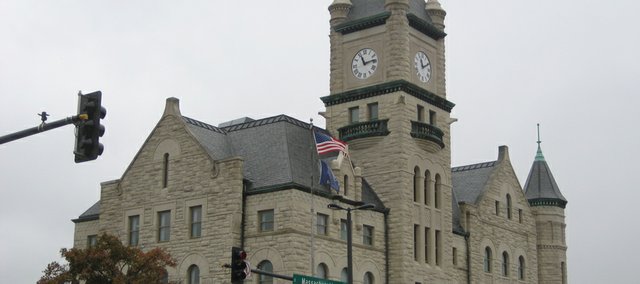 Douglas County officials will host another town hall meeting Monday night to offer several updates on the county's potential jail expansion and mental health crisis intervention center projects.
During the meeting, officials working on the project will explain a few of the conclusions they've reached so far, said County Administrator Craig Weinaug.
The project team, largely consisting of representatives from criminal justice consultants Huskey & Associates, Kansas University, Bert Nash Community Mental Health Center and Sheriff Ken McGovern's Office, will provide updates on the county's need for crisis intervention training and the schedule for a crisis center, Weinaug said.
Near capacity inmate populations at the Douglas County Jail were one of the catalysts for the organizations coming together to look into providing better services for people with serious mental illness. As the project has progressed, increasing emphasis has been placed on providing better mental health services for the entire community.
Research done by Huskey & Associates as part of the project indicated 18 percent of bookings into the Douglas County Jail are people with serious mental illness, and 80 percent of those individuals had not been convicted of a violent offense.
Researchers with Kansas University School of Social Welfare have examined programs and services other communities have available for people with serious mental illness and how those programs intersect with the criminal justice system. Programs in other cities the KU researchers visited included crisis centers, substance abuse centers, jails and mental health courts.
McGovern has previously said just expanding the jail does not adequately address the problem of overcrowding, and he thinks one of the key services the community is lacking is a crisis center.
At Monday's meeting, the team will also outline the next steps toward developing a mental health court and explain some of the jail's future needs and concept ideas to meet them.
The meeting will give area residents an opportunity to ask officials questions and provide feedback on the project thus far, Weinaug said.
The meeting, which begins at 6 p.m., will be at the Douglas County Courthouse, 1100 Massachusetts St. It is open to the public.