Face to Face: Phil Hannon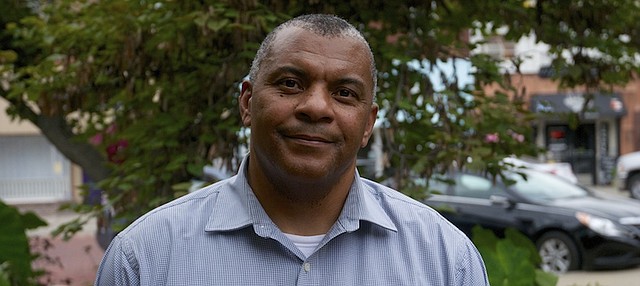 Phil Hannon
Born: Hannon was born in Kansas City, Mo., but grew up in Lexington, Mo., which is east of Kansas City on the Missouri River. "We were known as the river rats," he said.
Family: Wife, Charlene, and children Andrew, Aaron, Annie and Asher.
Education: Lexington High School and bachelor's of science from Baker University.
Hobbies: Watching athletic contests, especially Baker games, and attending family events.
Career: Hannon was signed as an unrestricted free agent with the Chicago Cubs after graduating from Baker. He played five years with Cubs minor league teams, rising to the AA level. After his playing days, he coached three years in the Cubs' organization, two as an outfield instructor and one managing a minor league team in Huntington, W.V. He then managed Major League Baseball's High Desert Mavericks for a year before returning to Baker as the Wildcats baseball coach, a position he held for 15 years. Hannon is now assistant director of special gifts in Baker's institutional advancement office.
Digging deeper: Hannon met his wife, Charlene, when they were undergraduates at Baker. That is something of a family tradition in his wife's family, starting with her grandparents, Charles and Ruth Callahan, and continuing with her parents, Charlene and Ted Potter. That is part of the rich family tradition with the school that continued when all four of Hannon's chlldren enrolled at Baker. "I didn't pressure them and told them they didn't have to go to school here just because I worked there. But they all said, 'No Dad, Baker is a good school, and I'd go there even if you weren't there.' Their mother may have put a little more pressure on them because of the family history."