Baldwin City woman excited about Africa posting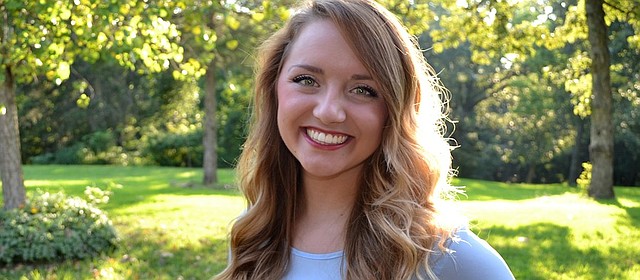 After having trained in Thailand and the Middle East, Brooklyn Cole will leave Baldwin City next month to travel to northern Kenya with the goal of spreading the gospel.
Cole left Baldwin City for Atlanta, Ga., after high school to attend Bible college. During her time there, she was introduced to a frontier mission organization and became excited about its work, taking two training trips to Thailand and the Middle East.
Those trips further convinced Cole she was on the right career path.
"In Thailand, I met a Buddhist monk who had never heard of Jesus Christ before," she said. "There's such a large need. There are so many people who truly desire it but have no access."
Having completed the training, Cole was eligible for a two-year posting and is now slated to leave in September for Kenya.
Her assignment will take her to northern Kenya about seven hours from the county's capital of Nairobi. Kenya is among the more politically stabile countries in Africa, but Cole will be traveling to near the country's north where it borders troubled nations in the Horn of Africa. There's enough potential for trouble that Cole has been cautioned to be discreet about the information she shares for publication. As such, she asks that the name of her frontier missions employer not be us ed or the name of the town in which she will be posted.
She will train local Christians in taking the gospel to areas with no or very small Christian populations of as small of 3 percent, which are not sustainable, Cole said. It's true those "pioneers" will travel to unfriendly places, but it isn't safety that spurred their use.
"Actually, it's more effective native believers than foreigners or Westerners," Cole said. "They can get in places without an American passport."
The town at which she will be posted is in a majority Muslim area, Cole said. It's smaller Christian population lives in its own segregated section where her will live and work.
"As far as we know, we'll be the only white people there," she said.
Work will consist of trips to surrounding villages, mission work with widows and orphans, the training of pioneers and 20 hours a week at the organization's House of Prayer, she said. Cole said the demands of her job will require her to learn Swahili, a language common to many African countries.
To help ensure acceptance, she'll put away her current wardrobe for clothes she and her mother, Kara Cole, are making that merge Western and native fashions while being comfortable in her new home's hot, dry climate, she said.
Her mother said she supports her daughter's decision while dreading her departure.
"Two years is a long time," she said. "I've learned to adjust and accept it. I understand this is what she wants to do."
Her mother is planning a farewell party for her from 2 to 4 p.m. Saturday at the Baldwin City Public Library. Cole said she would share details of her mission at the event.